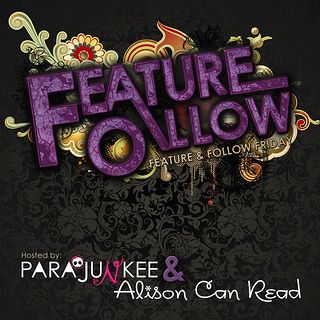 click the picture to be directed to a Host blog
---
It's that time again! Feature and Follow! This is my 2nd one and I'm loving this fun way to meet other bloggers! If you want to join click the picture above and follow the rules! Now to Answer yet another tough question :P...
Q: If you could hang out with any author (living) who would it be and what would you want to do?
This really is a tough question. I have a few authors I would love to hang out with. But I think I'll list the most recent author I have read and one of my favorites! Jennifer L Armentrout I love her Lux and Covenant Series and excitedly waiting for a few of her books to come out! (like Obsession out in may!)
I would love to know how she came up with her sexy characters *cough* Daemon and Aiden mostly *cough* It would be fun to just to sit and chat one on one with her. Being able to do that with any well known published author would be an Amazing experience!
So how about you? who would you choose?!